Welcome to our Digital Deals Hub
---
At MBM, we appreciate that during these difficult times of isolation and social distancing, businesses need to be able to transact in a quick and cost-effective manner. This is why we are delighted to launch our Digital Deals Hub.
This new area of our website sets out how we can do deals digitally using electronic signatures to ensure that commercial deals can be completed from remote locations more quickly and efficiently. This allows companies to complete their transactions quickly and efficiently so that they can get on with their "day jobs".
You no longer have to look for a printer (or buy one and keep it filled with printer paper!), try to work out how to use a scanner, locate a post box, or even set foot in a lawyer's office.
---
Why would you want to have documents signed electronically?
Environmentally friendly
One of our clients once referred to lawyers as "tree killers" and I fully appreciate why. The legal profession has for decades requested full documents to be printed – sometimes hundreds of pages. That is why e-signing is terrific – no more paper! You don't need to print the document out, sign it and scan back in – you simply receive an email, follow some simple steps on your phone or computer and you're done. Once everyone has signed, you receive a pdf with your fully signed document with no need to find a place to store the sometimes weighty tomes.


Legally binding
With the exception of certain documents, any document signed electronically will be legally binding just like a "wet ink" signature.


You can be both global and remote
Your signatories can be anywhere in the world and don't need to be near each other. This avoids issues with time differences, remoteness (you could be on a beach in Scotland!).
No witnesses (mostly!)
Other than for certain English law documents, you generally do not need a witness for a commercial deal to be signed. During social distancing this is extremely useful, but even once we get back to normal a witness may not always be available. Nevertheless, where a witness is required, this can be done electronically.
Signing on the go
Whether you are out for a walk, standing in a queue for the supermarket or working from home, you can e-sign a document with a few touches of your phone.
Evidence and confidentiality
When you sign electronically there is an audit trail which not only ensures the confidentiality of the transaction (you will know exactly who opened the document and when they signed) but it will also provide additional evidence if the document was ever challenged.
---
Top Tips
Tell your signatories
Like with any transaction, it is important to know that the person you want to sign a document is actually available.
Gather email addresses
It is useful to have a list of the email addresses ready to go for anyone that needs to sign. This speeds up the process and ensures that you're ready to send documents for signing as soon as they are ready.
Double check documents
Once a document has been sent out for e-signing, you cannot make any changes. Therefore to avoid any frustration with the e-signature process make sure everyone has seen and approved the document in advance.
Think about what documents you want to sign
Not all documents can be electronically signed, so it is important that you know what you want signed so that we can check that it can be legally signed using an e-signature.
Line up a witness (if you need it)
While there are only limited situations where you need a witness, it is important that if you do, you make sure you will have someone around. For commercial transactions this can be a family member or a neighbour (standing 2 metres away!) but you have to have someone physically present.
Attorneys
In many deals a power of attorney is used to cut down the number of signatories needed at completion, whereby many shareholders appoint one person to sign the documents for them as an attorney at the completion meeting. This is still something which should be used on deals with large numbers of signatories and electronic signatures can be used on powers of attorney provided certain rules and conditions are followed.


---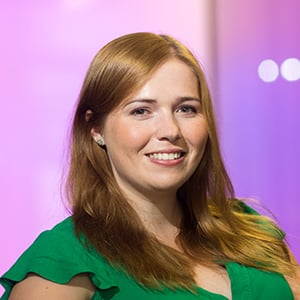 Hannah Brazel
Digital Deals Hub Editor
Hannah completed a joint degree in Law and Economics at the University of Edinburgh before embarking on her legal career. She previously worked at a Scottish international law firm before joining MBM.
Hannah works on a wide variety of transactional and advisory work including M&A (shares and assets), loan and equity investment deals.