Doing Business in the US during the Covid-19 Pandemic
The legal ramifications of the current Covid-19 pandemic are complex on an international level in this constantly changing landscape. The US Congress as well as US State legislatures and local governments have been moving swiftly in recent weeks to address the pandemic and provide support to businesses and individuals. Different approaches are being taken by some States and even at the city and local municipality level varying laws may apply.
There are myriad new pieces of legislation in place with potentially far-reaching consequences - general themes are financial support for small businesses, increased employee benefits and the extension of business and tax filing dates. This is a fluid and rapidly changing situation and the law, as usual, is playing catch up. With this in mind, MBM's US Team has identified some key points for UK businesses with US operations.
---
U.S. Ban on Immigration: How Far Does It Go?
Olivia McLaren
On Monday evening, President Trump announced on Twitter that "In light of the attack from the Invisible Enemy, as well as the need to protect the jobs of our GREAT American Citizens, I will be signing an Executive Order to temporarily suspend immigration into the United States!" Last night, the text of the "Proclamation Suspending Entry of Immigrants Who Present Risk to the U.S. Labor Market During the Economic Recovery Following the COVID-19 Outbreak" was published.
---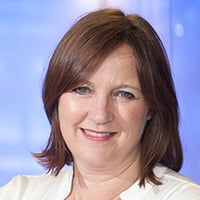 Financial Support for US Businesses
Tracey Ginn
The CARES Act is an unprecedented $2 trillion economic relief package aimed at helping individuals and businesses in the US weather the financial impact of the pandemic. A key feature is a loan program for eligible small business (generally, having fewer than 500 employees) for payroll obligations, emergency grants to cover immediate operating costs, and a mechanism for loan forgiveness where the small business can demonstrate that the loan proceeds were used for payroll and related costs. Loans will be made by participating commercial lenders and guaranteed by the US Small Business Administration.
---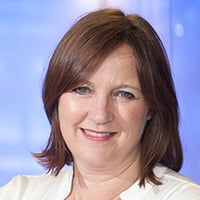 Increased Employee Benefits
Tracey Ginn
Small businesses must provide certain additional benefits to employees, including providing up to 10 business days of paid sick and public health emergency leave.
Under the Families First Coronavirus Response Act employers may be reimbursed for wages paid for qualifying leave between 1 April and 31 December 2020.The reimbursement is by way of a tax credit covers all of the paid sick leave wages that an employer pays to an eligible employee.
Again, the rules apply to most employers with under 500 employees.
---
Contracts and Supply Chain
Danielle Prado
As business operations are increasingly interrupted, failure to perform or delays in providing services may lead to financial losses and disputes arising from contractual and other commercial relationships. The application of "force majeure" and other legal provisions and concepts may be relevant when external factors cause disruption. Businesses should also be considering the ways in which protections can be built into contractual arrangements which are being negotiated and entered into now.
Danielle Prado discusses practical steps that a business can take now to protect itself
---
Data Protection
Danielle Prado
Where there is crisis there is opportunity, and cyber scammers may be using the chaos of the pandemic to their advantage. Remote working brings issues too. The recently enacted California Consumer Privacy Act is coming under increased scrutiny and businesses should be ensuring that their technical and organizational policies and procedures to protect its personal data are robust.
---
Immigration Delays
Olivia McLaren
In addition to restrictions on travel to the US, delay in the processing of visa and citizenship applications should be factored into business planning for staff involved in US operations.
USCIS has suspended in-person services at its field offices and many visa issuing consular posts, including London, have suspended all routine visa services.
Visitors who entered the US through certain ports under the ESTA program and who are unable to depart the US before their current period of admission because of COVID-19 related issues may be eligible for an extension of up to 30 days.
---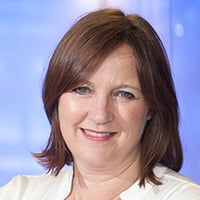 Intellectual Property, Entity and Tax Filings
Tracey Ginn
The United States Patent and Trademark Office (USPTO) has ceased any in-person meetings, and is closed to the general public. If your business is up against a deadline for patent applications, the USPTO has provided some fee waivers for missed deadlines due to COVID-19.
All states are still receiving online filings rather than in-person filings. While it is effectively business as usual for new entity formations and annual filings, delays can be expected and rush time frames for expedited filings are not possible in some states.
The tax filing date has been extended and all businesses have until July 15, 2020, to file their tax returns and make any necessary payments without interest or penalties.