Meet the Digital Team
---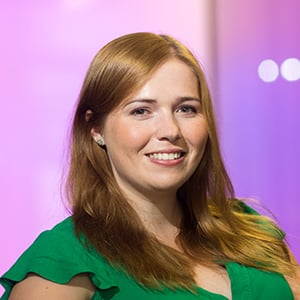 Hannah Brazel
Senior Associate, Corporate
Hannah completed a joint degree in Law and Economics at the University of Edinburgh before embarking on her legal career. She previously worked at a Scottish international law firm before joining MBM.
Hannah works on a wide variety of transactional and advisory work including M&A (shares and assets), loan and equity investment deals.
Hannah has acted for both investors and investee companies in a wide variety of investment and corporate finance transactions from initial seed investment up to venture capital rounds in several sectors including technology and life sciences.
As well as investment work, Hannah has provided support on a number M&A transactions including ensuring that the warranty disclosure process and other key elements of the transaction are completed smoothly. She has also given general corporate assistance to entrepreneurs at the inception of their entrepreneurial journey as well as assisting with matters that arise from the day to day running of businesses including shareholder agreements, articles of association, general corporate governance and establishing share option schemes for staff and other key personnel.
---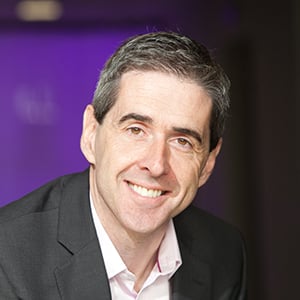 Andy Harris
Partner - IP, Data & Contracts
Andy is the head of the IP and Commercial Contracts Team and is accredited by the Law Society of Scotland as an intellectual property law specialist. Andy also has an LLM Degree in Information Technology and Telecommunications Law.
He has over fifteen years' experience of advising clients in a wide variety of industries in relation to intellectual property, information technology, e-commerce and general commercial contract matters.
Andy's work includes: intellectual property strategy, protection and enforcement; software licence and development agreements and other IT related agreements; commercialisation and exploitation of IP assets; supply chain and other commercial contracts; and advising on website compliance matters, data protection and e-commerce issues.
He has considerable experience in areas as diverse as music, life science, retail and software.
---
Bryan Shaw
Partner- Corporate
Bryan joined MBM in 2020 as a Corporate Partner based in our London office.
Bryan regularly advises entrepreneurs, scale-ups/fast growing companies (usually in the Tech/Digital or Financial Services Sectors) and investors along the equity fundraising journey through to exit. Bryan also advises a range of corporate clients in various M&A, private equity (PE) and venture capital (VC) transactions.
Bryan has a diverse background, as a dual-qualified solicitor (England & Wales and Australia) and a range of experiences from working for multinational institutions to boutique specialist law firms. Bryan's clients say he is "commercially minded" and "provides practical and innovative solutions to complex problems whilst always being mindful of the bigger picture". Bryan also spends time at various co-working spaces in and around London to be at the coal face of the industry.
In addition to his dual solicitor qualification, Bryan also has an EISA Diploma so is adept at all those SEIS and EIS issues that both investors and entrepreneurs need to be mindful of when making or receiving those early investments.
---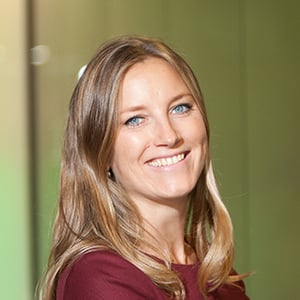 Caroline Urban
Director - Corporate
Caroline is a bilingual (German and English) Senior Associate in MBM's London Corporate Team.
Before joining MBM, she worked at international law firms and gained broad corporate experience advising on buy and sell-side of M&A transactions, investments on company and investor side and capital markets transactions.
Caroline is also Co-Chair of the Young BCCG (British Chamber of Commerce in Germany) and, in this capacity, regularly organises events to encourage collaboration between British and German businesses.
---
Danielle Prado
Associate, IP, Data & Contracts
Danielle has assisted with the establishment of U.S.-based business from a U.K-based company and developed contracts upon demerger to ensure business continuity.
After practicing family law in Texas for a number of years, Danielle relocated to Scotland for personal reasons, and became qualified in England and Wales. She got her foot in the door by accepting a temporary in-house counsel role with Hymans Robertson. Her commercial experience there led her to MBM, and she recently accepted a full-time position with MBM in their IP, Data and Commercial contracts team.
Her previous family law experience means she is client-focused, aiming to get a full understanding of their entrepreneurial goals. She has experience in advising UK clients on U.S. contracts, and U.S. clients on data protection issues in the U.K. In this increasingly global, mobile society, she is well-suited to advise clients with international interests and aspirations.
---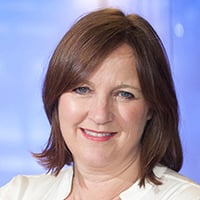 Tracey Ginn
Partner, Corporate (UK and US)
Tracey has over 25 years of experience as a corporate and business lawyer in both the UK and the US.
Tracey heads up our USA practice, being an attorney and active member of the State Bar of California as a well as a solicitor. In addition to UK corporate investment and M+A work, Tracey's practice area includes advising on US corporate and commercial transactions, advising on transactions between UK/European businesses and US entities including investment rounds, joint ventures and the establishment, capital structure and shareholding arrangements of US entities and advising high growth/tech companies through all phases of growth and across a range of sectors including IT, life sciences, healthcare and e-commerce. Her key clients include UK businesses with US operations, SMEs and high growth technology companies. Having lived and worked in California for 14 years before joining MBM in August 2016, Tracey retains strong links with her US clients and her US legal networks.
During her years of practice, Tracey has developed significant deal experience and works efficiently and effectively alongside clients to navigate the legal process and negotiate on their behalf, always aiming to meet the clients' goals. Tracey advises businesses on the variety of legal issues that arise in the course of doing business. Her broad experience includes working with many industries and types of business in both the UK and the US and advising on novel and complex structures. This experience is very useful in helping clients meet the changing needs of the marketplace.
Tracey brings a valuable perspective to cross-border transactions and is adept at advising clients as they expand overseas. She regularly guides businesses entering new territories, in particular the US, and her background as a dual-qualified UK and US lawyer means that she is well-versed in advising on the corporate and regulatory environment in both places.
Tracey's clients include businesses in a range of market sectors such as technology and clean tech. Tracey also has particular expertise in the car rental industry and technology-enabled transportation regulation, compliance and contracting including car-sharing operations and a variety of new business models based upon app-based access and 24/7 utilisation of vehicles.
---
---